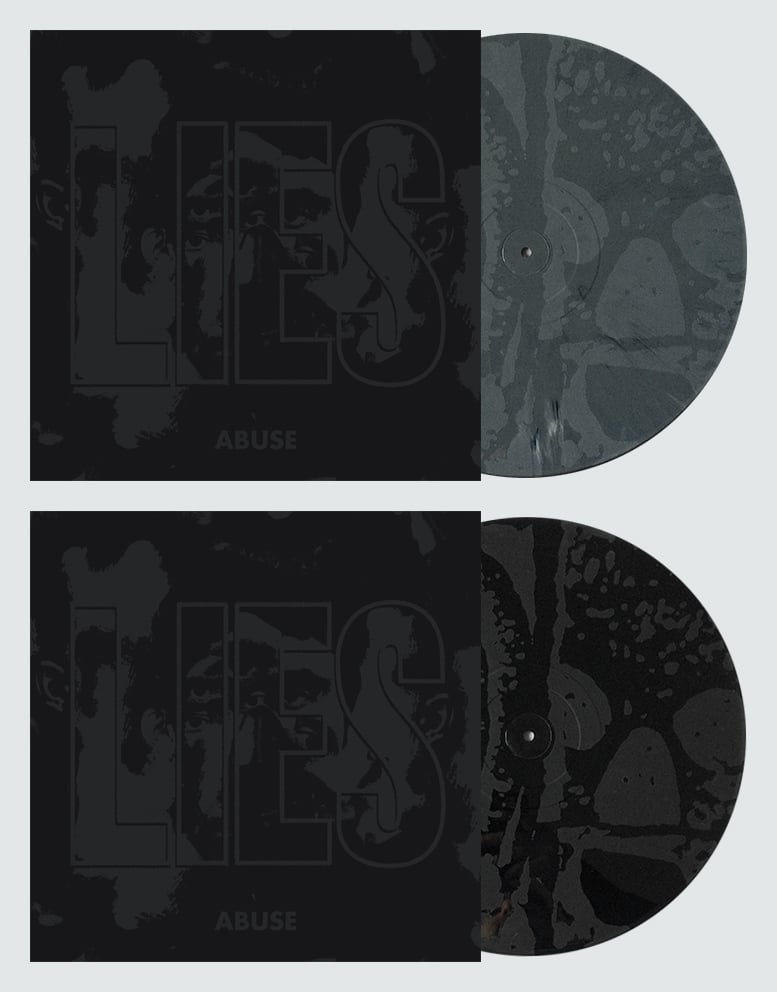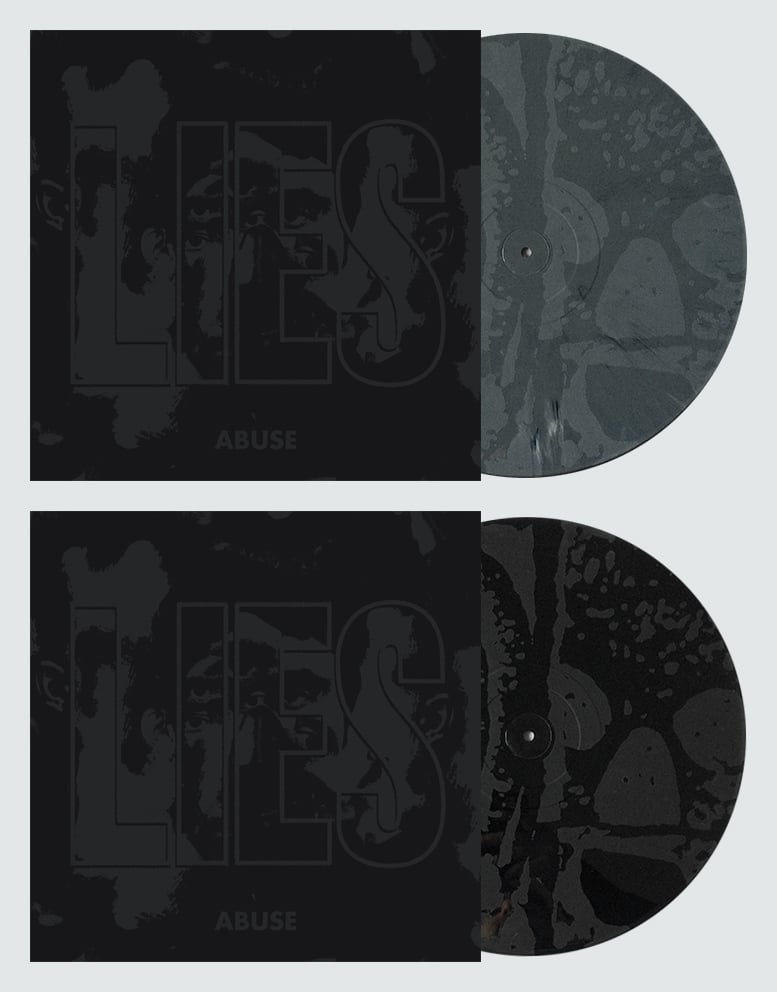 Lies 001 - Abuse 12"
$12.00
"Abuse" is Lies' first vinyl release, and features seven songs on the A side with an etched B side.
Available in black, and a limited number on gray vinyl (GRAY SOLD OUT). If ordering both black and gray, please note that a few dollars have been added on to the package price to compensate for shipping costs.